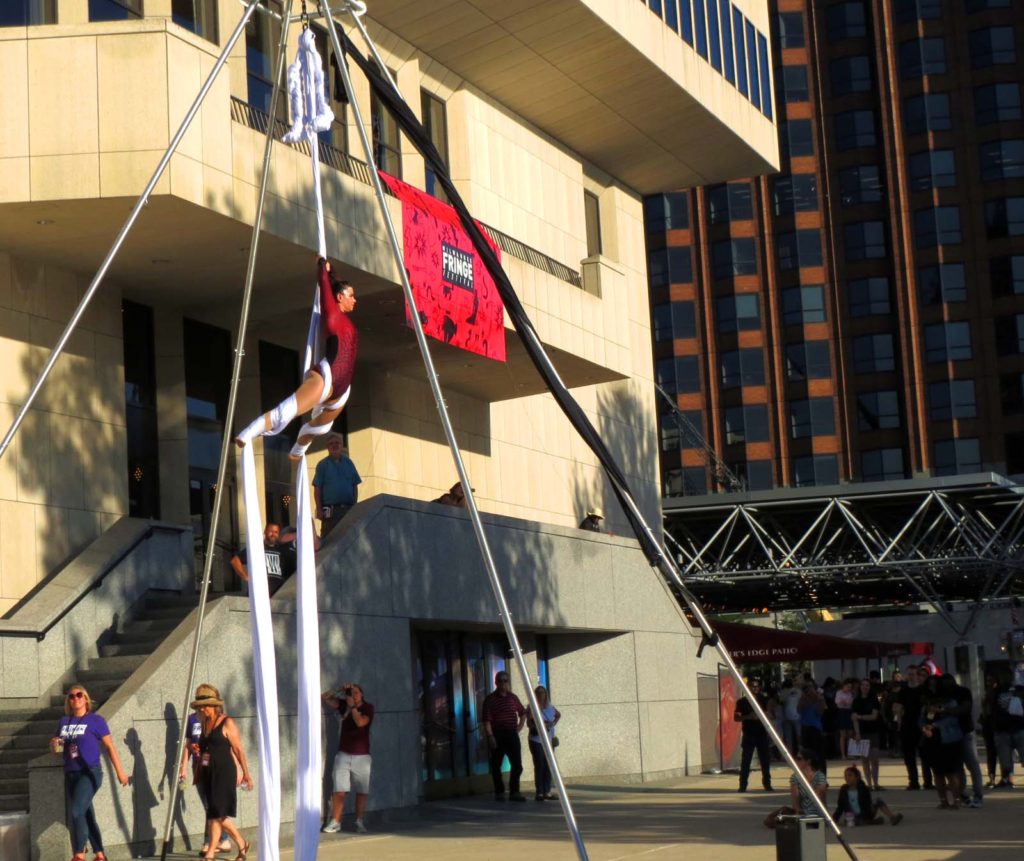 by Jeff Grygny
A fringe can be ornamental, like the yellow stuff around a flag, or it can keep something from fraying, like a Persian rug. It can be disreputable, like a city's outlying regions, or essential, like the filigreed cilia of jellyfish, with their protective venom and food-gathering tendrils. Fringe art can perform any and all of these functions, from decorative to life-sustaining. Denizen of boundaries and edges, fringe art can alert us to dangers and possibilities that might escape those who live in the comfortable center. But it's also a lot of fun, as the Fourth Milwaukee Fringe Festival amply demonstrates. We have festivals for food, motorcycles, music and cheese—why not for the kind of performing arts that, as John Schneider, co-founder and Artistic Producer, put it, we aren't likely to see in most local venues.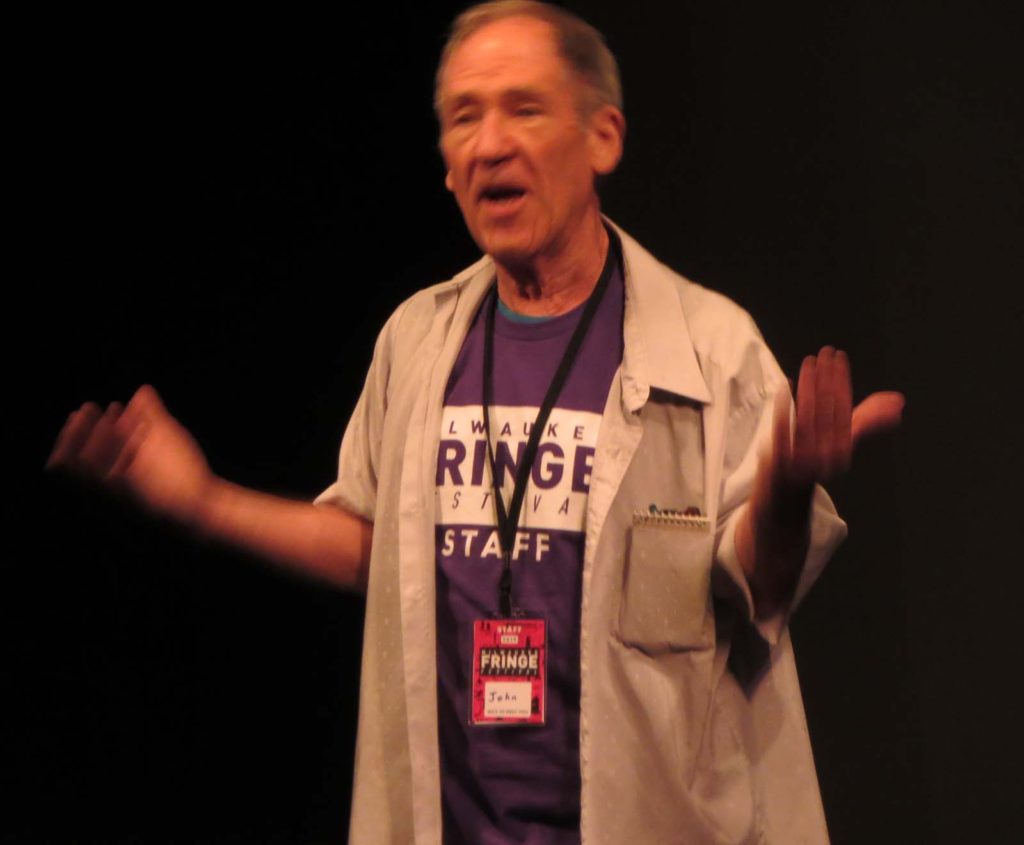 Does "avant-garde" even mean anything anymore? Once the domain of grim-faced youngsters rebelling against their bourgeoisie parents, its once-revolutionary techniques have been assimilated into mainstream advertising, pop music, even corporate culture. Anyway, there were no black-clad anarchist types evident on the festival's first day: the staff was clean-cut and friendly, the program was well-and thoughtfully arranged, and though there were no crowds comparable to the fishing and boating show, there was a steady stream of fair goers hanging out on the Riverwalk, dancing to live salsa and reggae, and shuttling back and forth between the two main venues of Vogel Hall and the Todd Weir Theater in the building formerly know as "the PAC," to sample some of the thirty acts that had been jury-selected from an applicant pool of over fifty artists and companies. Nothing like the 2000 acts of the three-week Edinburgh Fringe from which it gets its name, but on the other hand, we weren't forced into many agonizing choices. With a general pass and a bit of determination, you could see almost everything.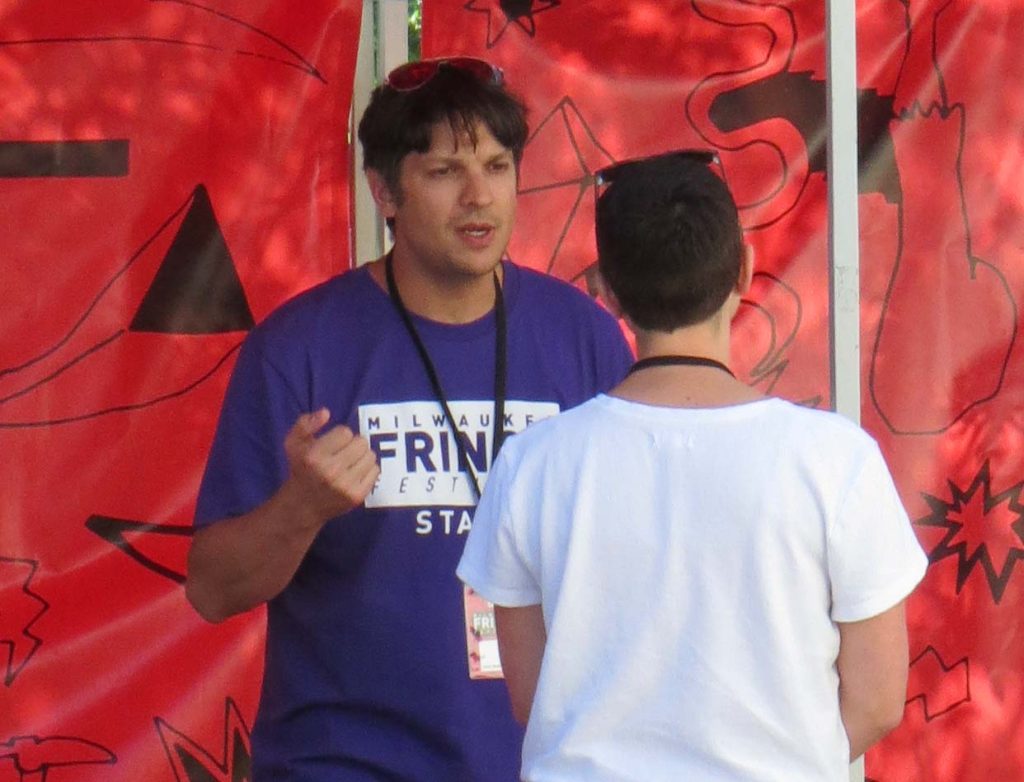 The broad range of the festival's offerings was notable from the start. You could listen to Bob Balderson crooning the tunes of Harry Warren, composer of such classics a "Chattanooga Choo Coo" and "Jeepers Creepers," or you could see Dasha Kelly Hamilton's entertaining, and meticulously-researched history of the United States from the perspective of baking—with a generous dollop of identity politics folded in. Take-away quote: "White male privilege is the high-fructose corn syrup of the American recipe." The cutest moment happened when Hamilton had to drag one of her onstage bakers away from her mixing bowl to take a bow. Then (if you skipped out on the free cake, darn it), you could rush over to the Todd Weir in time to see Don Russell's exquisite sketch of a cross-dressing street clown who performs David Bowie songs while reflecting on the vagaries of commerce and art: "vice and verse."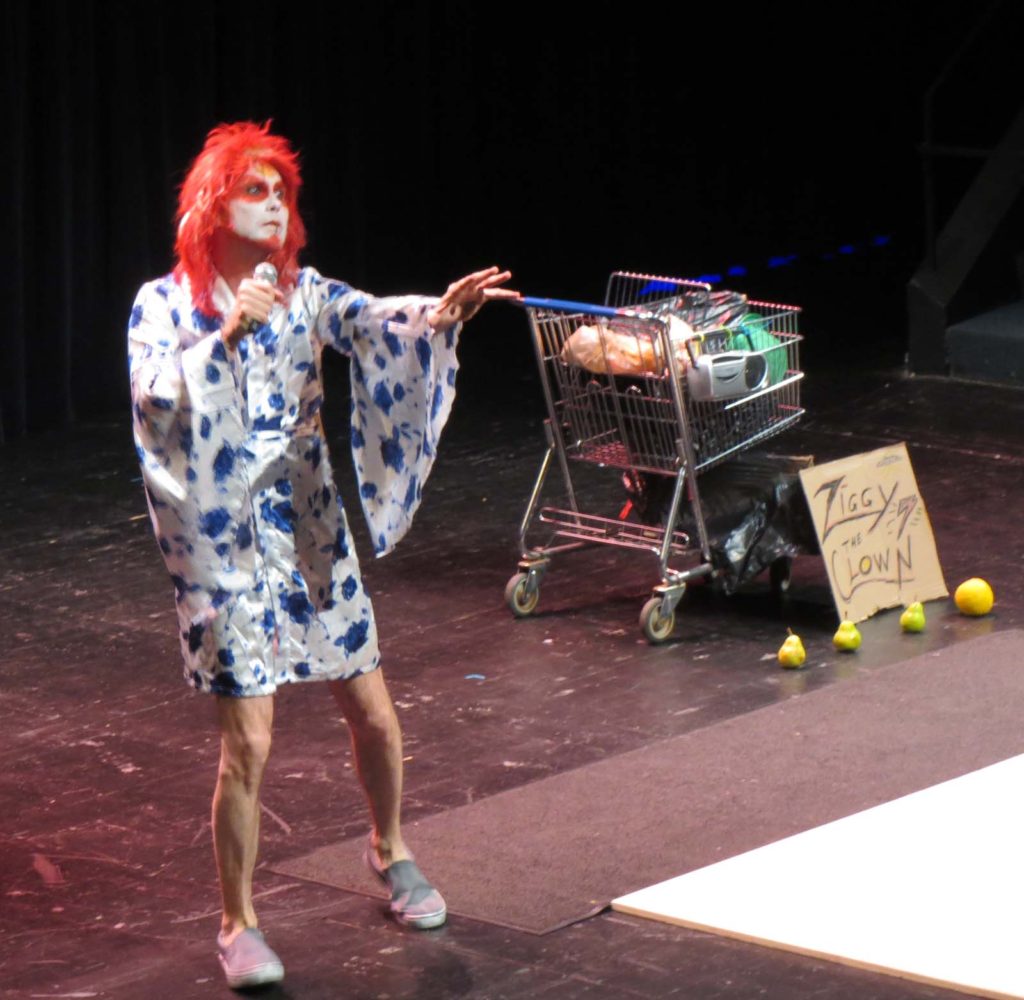 Outside the theaters, Voices Found Repertory company brought their "A" game to a well-composed selection of scenes from their last season: mostly Shakespeare, with a bit of Oedipus Rex and A.J. McGoon playing a lad bedeviled by his potty-mouthed hand puppet. Even fighting the sounds of the clanging drawbridge, the young actors performed with clarity and genuine feeling. The Mad Rogues gave a less dignified take on England's bard, with a "scavenger hunt" in which you were given the first line of a famous scene, with a choice of several following lines. Even if you guessed wrong, the players read the scene, leading to such delicious mash-ups as Ophelia arguing with Lady Macbeth, or Hamlet telling Kate from Taming of the Shrew to get her to a nunnery.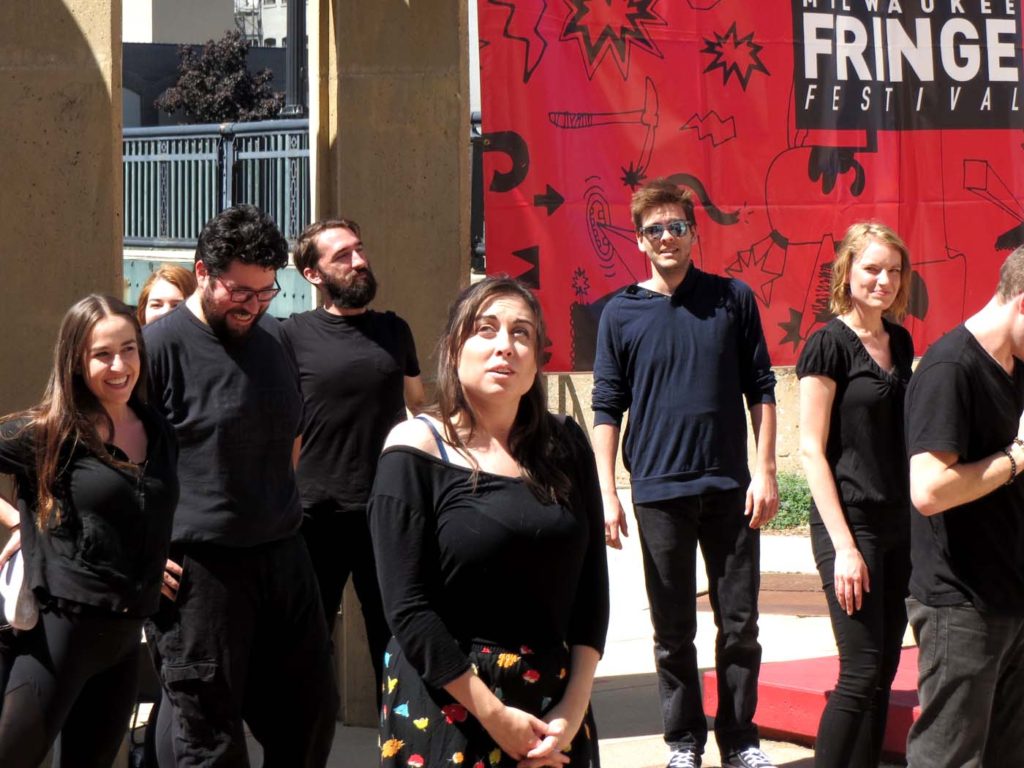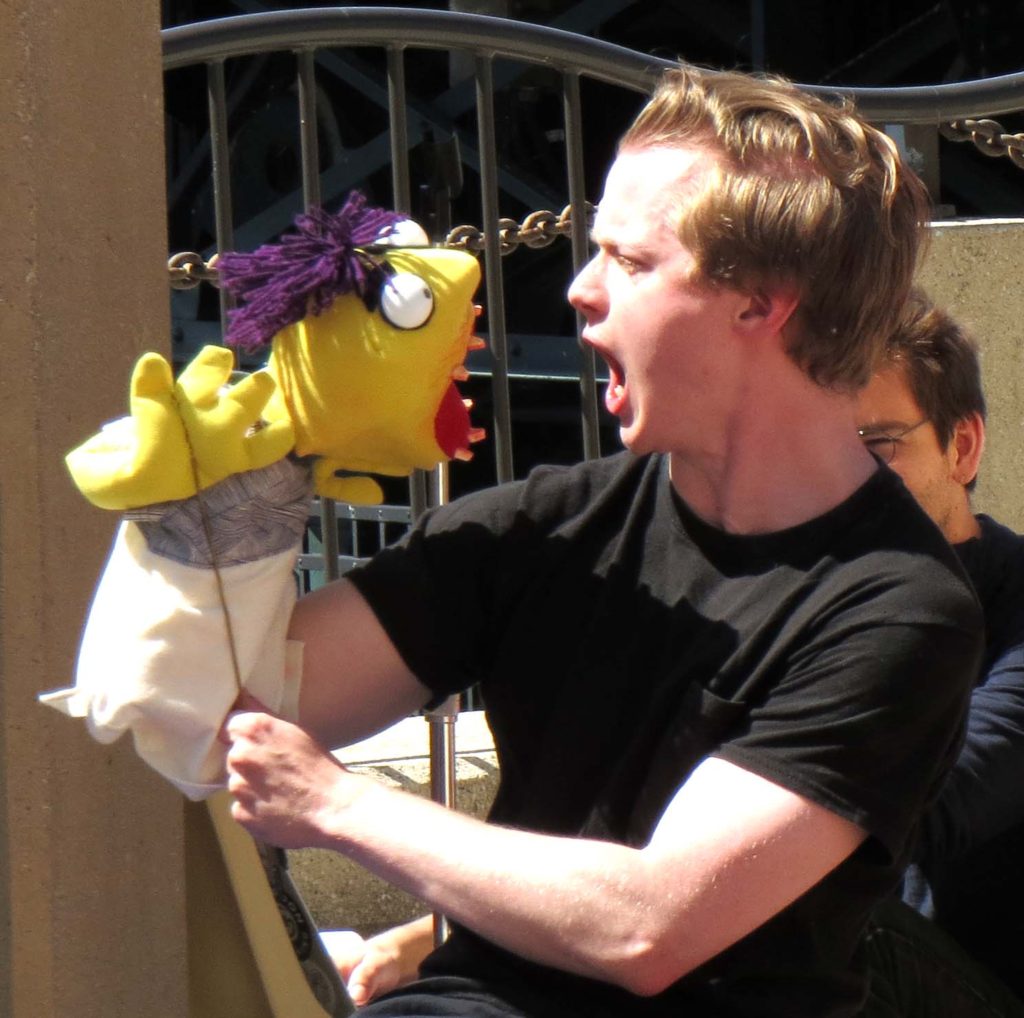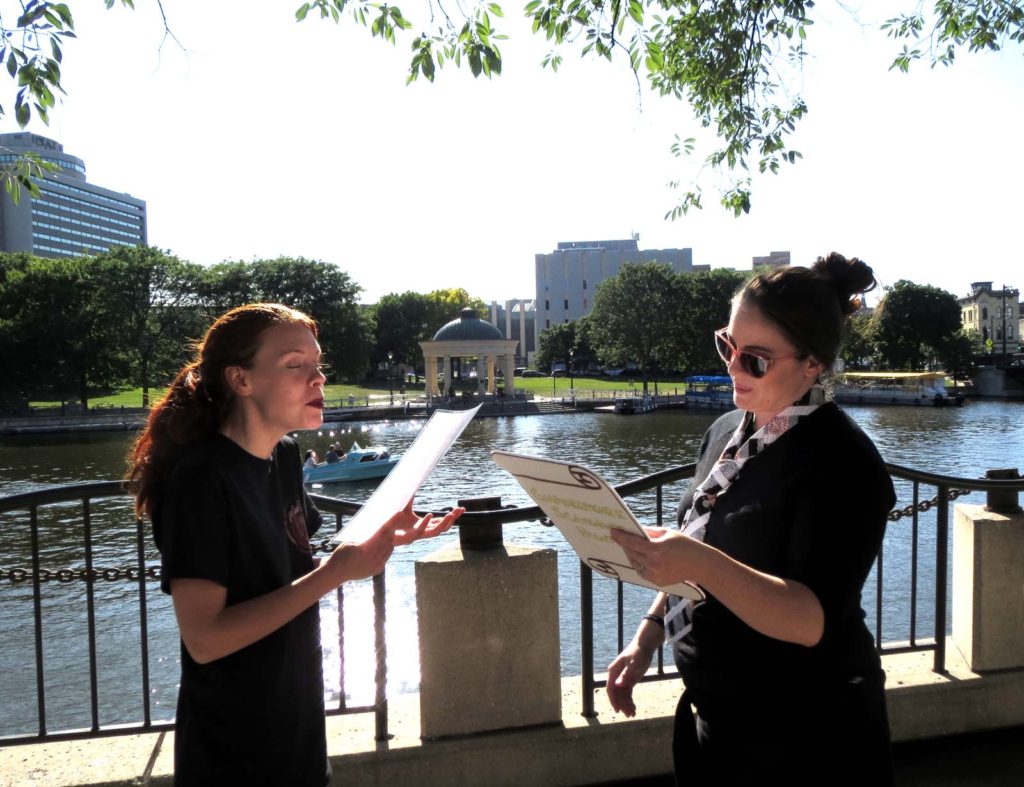 Then there was dance—lots of it. Water Street Dance gave a full recital of lyrical pieces that explored space, form, and emotion, including a heart-tearing spoken word piece illuminated by a breathtaking solo breakdancer (a program would have been very welcome so that you knew the artist's names), and a fierce ensemble of athletic young women moving in strong sculptural compositions. Neville Dance Theatre out of New York offered a spectacular piece using portable lights manipulated by the dancers, showing off bodies in harsh relief, casting huge black silhouettes, and creating crowds of moving overlapping shadows.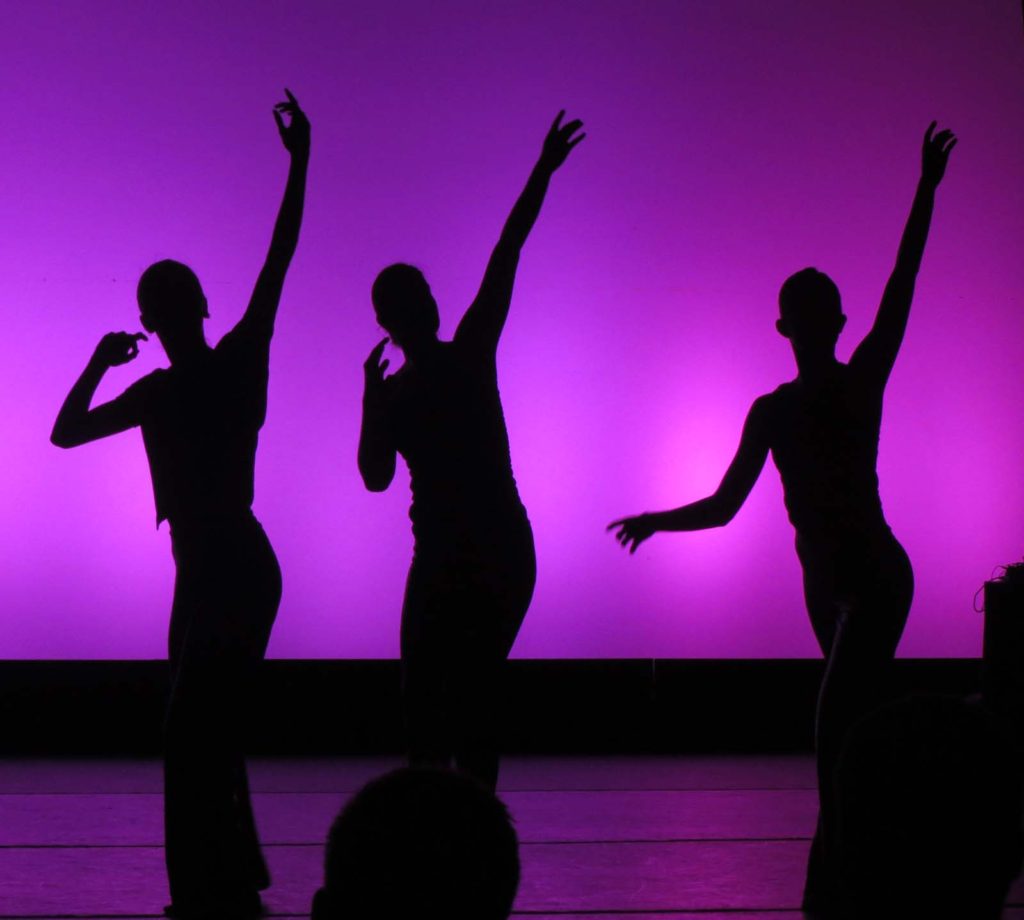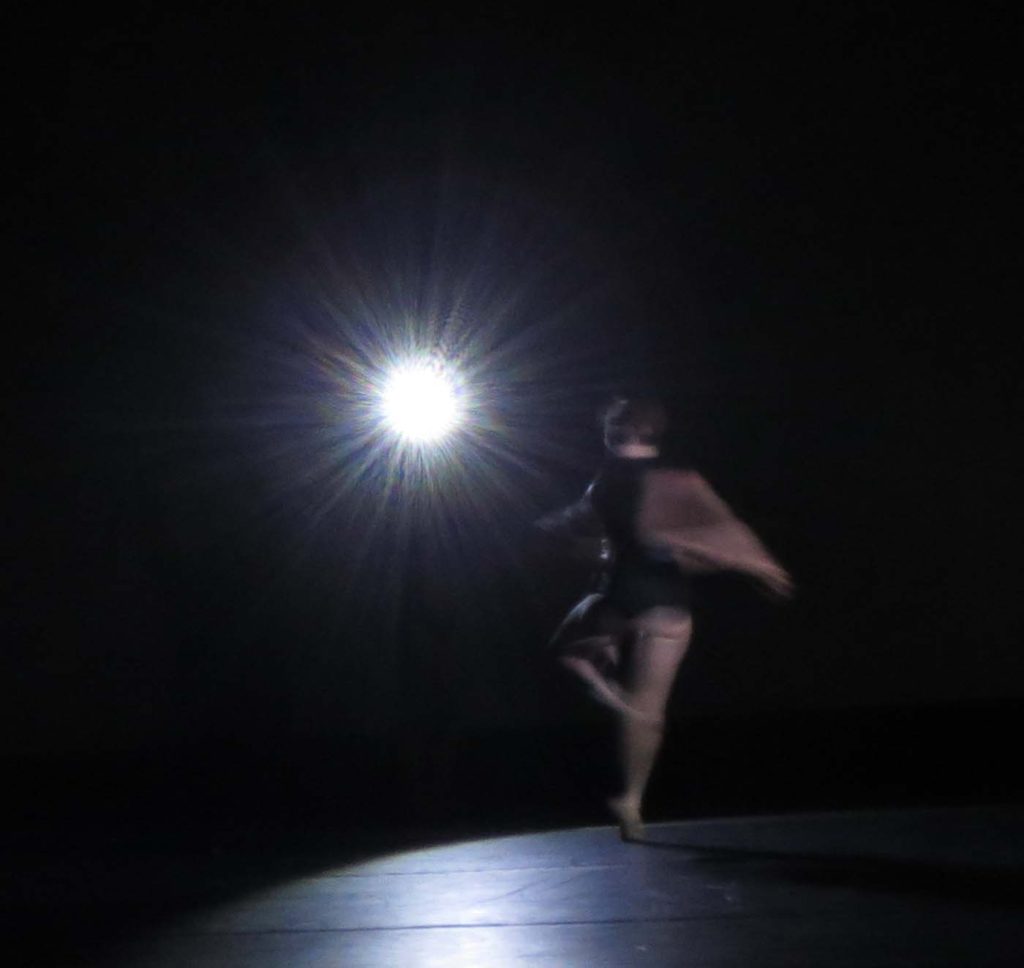 Dance is music made flesh, but it can tax the attention span of people unversed in the vocabulary of movement. You had to skip "spacejunk dance" if you wanted to to cross over to hear Theatre Gigante's Mark Anderson investigate the meaning of life, relationships, and religion in philosophical monologues, delivering Zen-like aphorisms like "Are you a what, a who is, or whatever? And who taught you to drive?" "It's not answers I'm looking for," he said, perfectly expressing the Socratic spirit, "I'm looking for better questions."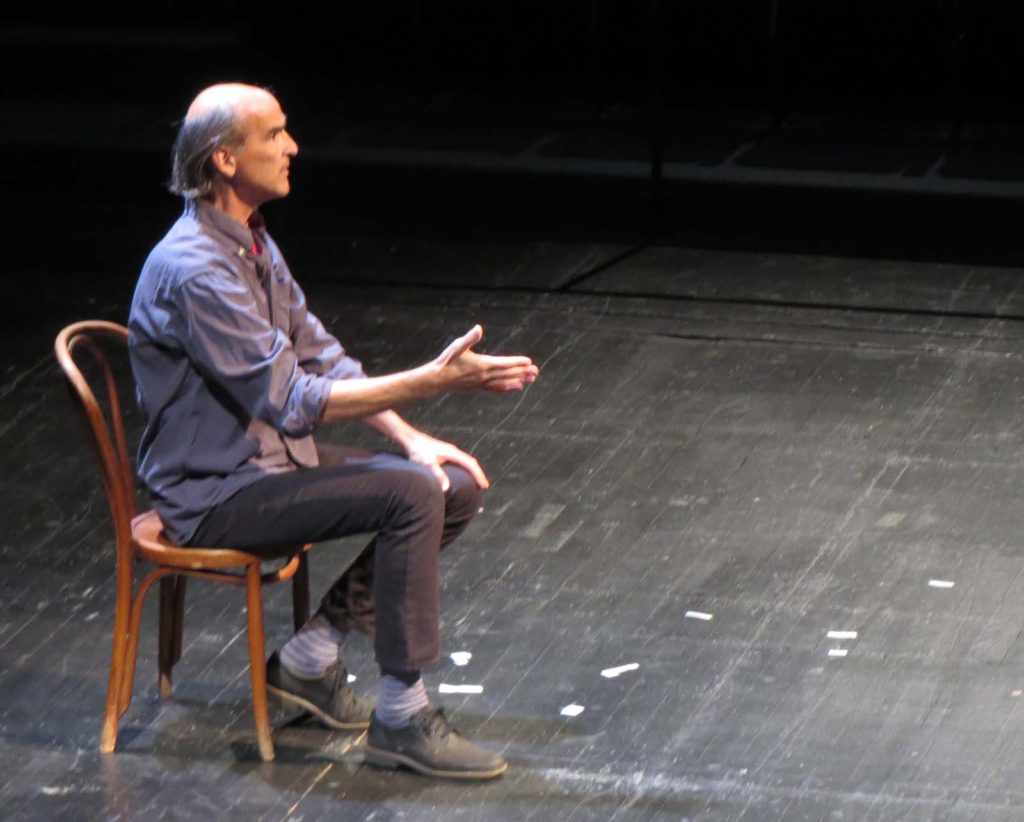 The festival organizers kindly scheduled a little breathing time here, to get a bite or relax to the live music. Then it was on to one of the day's most unforgettable events: Chicago's Tyler Anthony Smith's campy take on Lady Macbeth—oh my! We knew the Scottish queen went mad, but this b**** is cray cray! Smith reduced the crowd to helpless laughter with his sub-subtextual body language and therapy-session patter, mercilessly dissecting Lady M as an unfulfilled suburban housewife whose cable tv talk show gives her the platform for an unutterably depraved and very public emotional meltdown.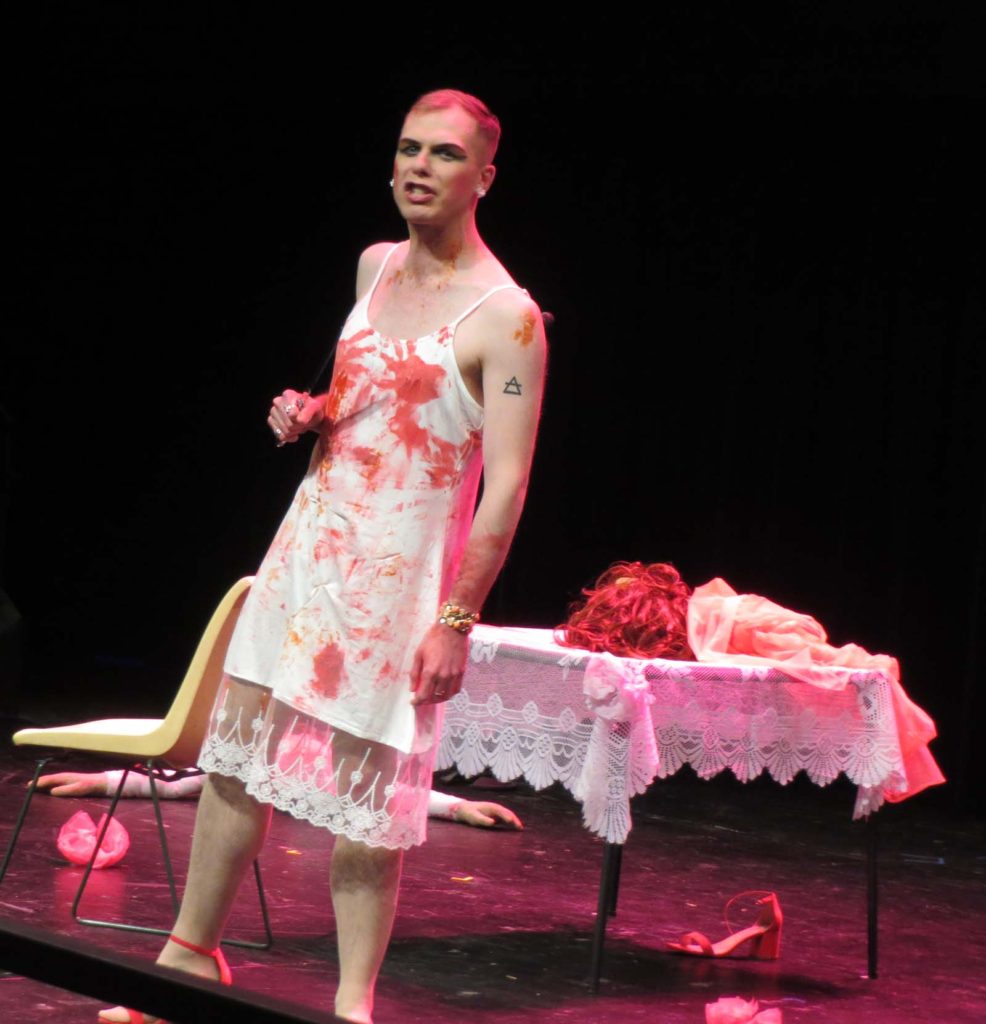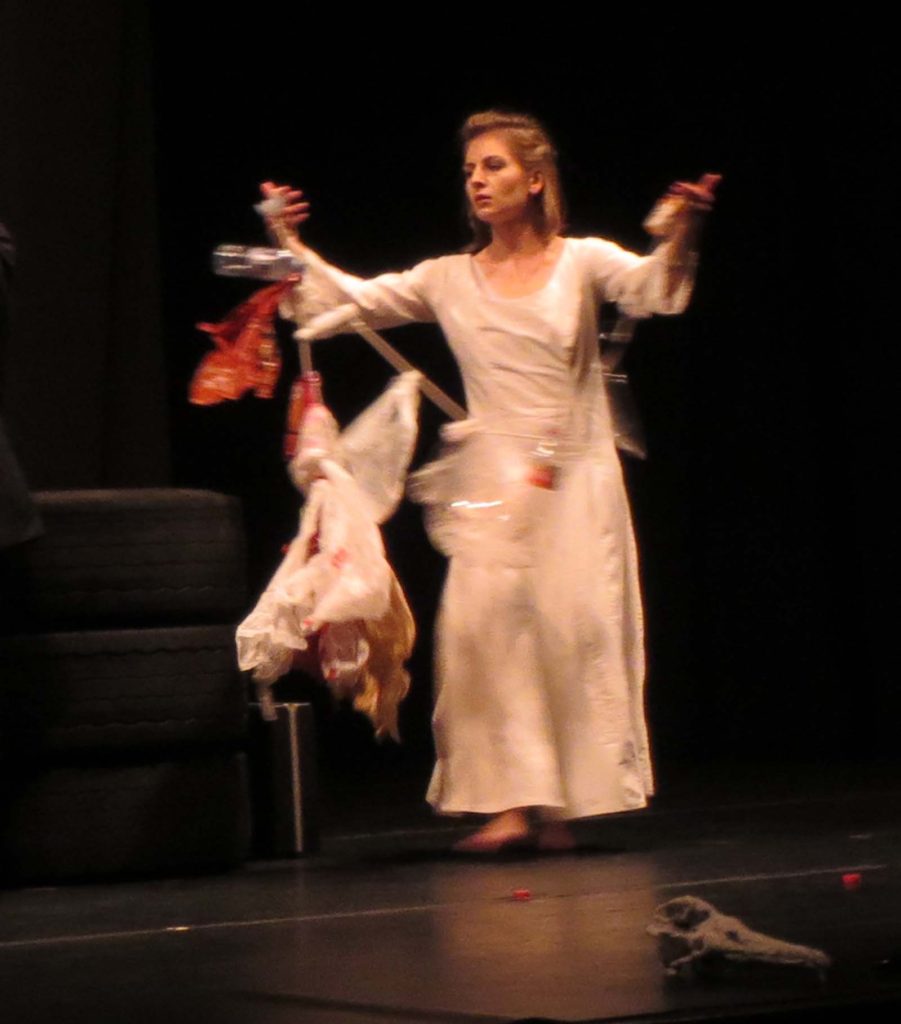 Tread Lightly is a virtuosic physical theater piece created by Selena Milewski and Karl Baumann in which the duo balances ingenously on varied arrangements of giant truck tires (you could smell the rubber). The performance begins playfully, but turns into a warning about the poisonous effects of plastic on the living world—a message delivered so bluntly as to stick in your gut like bottle caps in an albatross' belly. Saturday's festival closed with an anarchic satire on Shakespeare by the Angry Young Men, performed by a crew of raunchy muppets. (Isn't it curious that the the most influential artist of the day was a 400-year-dead playwright?)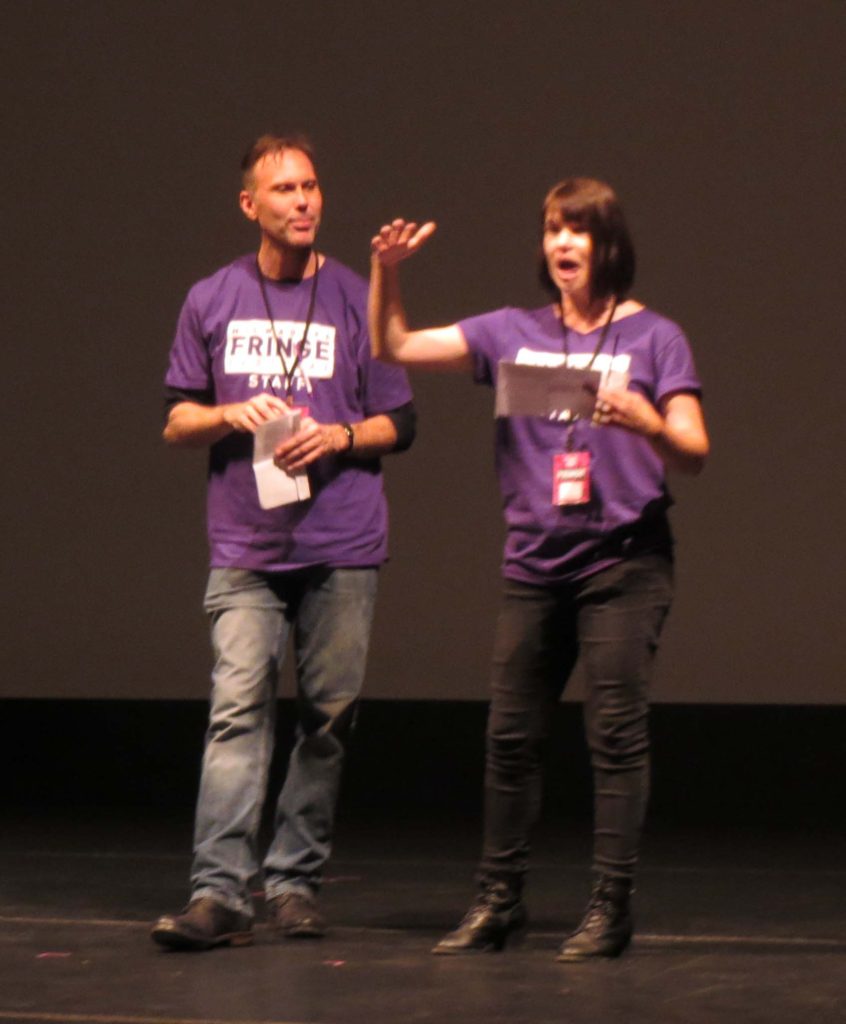 In feudal Japan, Noh artists claimed that their plays invoked the gods to protect the land from invaders. For centuries in Europe, art was dedicated to the glory of God. Today people argue that art is good for a city's bottom line. But more than any of these, art is just good for human life. The power of art is to make meaning; to embody a culture's deepest values and pass them to following generations. Much modern art concerns itself with critiquing, questioning, showing how meaning disappears when broken down. But humans are inveterate meaning-making animals: despite the modern drive to deconstruct narrative, we will always be creating new stories, new narratives that embody our dreams and aspirations. As long as there are relationships, there will be stories.
Good art puts us in touch with something greater than ourselves: the ever-changing mesh of relationships that go all the way down to our chromosomes and all the way up to the stars. There's nothing mystical about it—or it's absolutely mystical, if you want to see it that way. It's art's super-power: to refresh our senses and show us the world anew. So cheers for the Fringe Festival: it makes life better!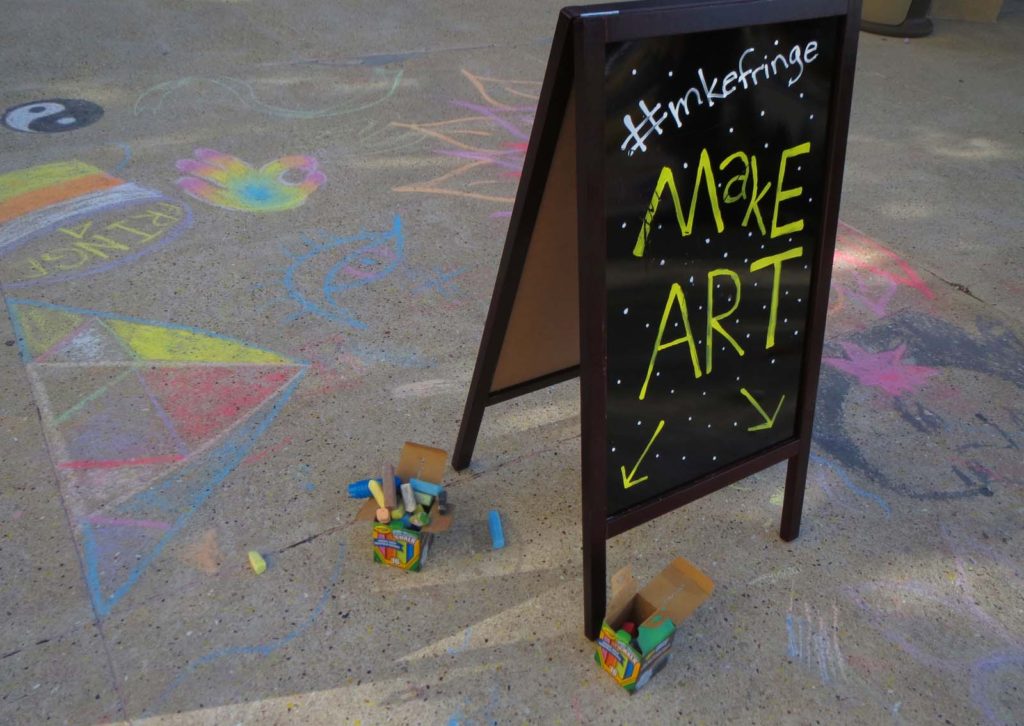 Want to get updates when a new review is posted? Send an email to [email protected] or visit the SUBSCRIBE page