Play On MKE is a place for in-depth reviews and analysis of some of the most exciting and oddball performance in Milwaukee's inventive, energetic and ever-surprising theater scene.
PERE UBU is the creation/obsession of Alfred Jarry (1873-1907)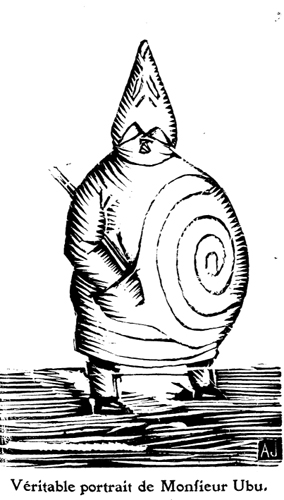 and the patron god of the Avant-Garde. He brought in the epoch of experimental theater with the resounding cry of "Merdre!", which was the opening line of Jarry's infamous play Ubu Roi. A selfish, crass, stupid creature who became a tyrannical monarch, he was based on one Jarry's childhood teachers. The spiral "gidouille" on his copious belly symbolizes, among other things, the infinite depth of the life urge. In Jarry's later years he became weirdly fixated on the character of Pere Ubu, eventually becoming him in daily life as a kind of continual work of art. This is not recommended.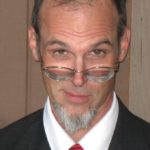 Jeff Grygny, PhD is an independent scholar and writer fascinated by the doings at the fringes of Theater. A performer, playwright and director, he has written arts criticism for the Milwaukee AV Club, the Shepherd Express and the Milwaukee Theater Examiner. His favorite art feeds the imagination and wakes us up to worlds outside the comfortable bubble of  everyday consensus reality.
As William Blake wrote,
"All that is now called true was once imagined."